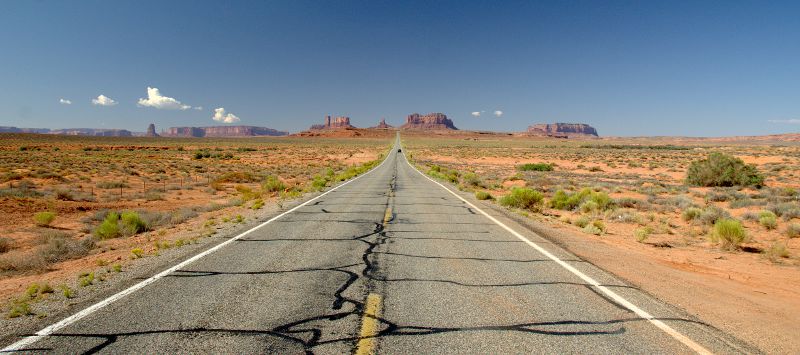 Where to start? It's always difficult to find a beginning to a story. I could start with how I was conscripted, so to speak, into the transportation industry, but that would be throwing my dad under the bus.
I grew up the son of a truck driver. My father was a hillbilly from West Virginia and one hell of a driver. He moved the family to Arizona in 1960 and worked a few odd jobs, but finally settled as a truck driver running line haul in Arizona. Sadly, he worked what I consider to be way too many hours to take care of the family. He provided well for us, at the expense of any leisure time he may have enjoyed, but I truly believe he loved driving. And he was good. Very good. The things he taught me seemed like magic at the time. I couldn't really appreciate just how good he was until I tried the life myself.
I didn't have much education; high school mostly, same as my dad. My parents had dreams for both my brother and I to go to college and become immensely successful as businessmen or lawyers. Guess we weren't really cut out for that. Both of us wound up as what Dad always referred to as Knights of the Highway. At least, that's how they were regarded when he started driving in the 1950's. Truck drivers were typically respected and admired back then. If you were broke down on the side of the road, a semi pulling over was a welcome sight. Kind of like a prayer being answered in a bleak circumstance. If fact, I have a story to tell about Dad being a Good Samaritan that is amazing. I'll share that down the road, so to speak.
I graduated from Alhambra High in 1975 and enrolled at Glendale Community College.  I had no real direction in life, but at least I attempted to get some higher education.  I managed to get close to degree status, but pretty much focused on the wrong things.  Typical for a young man with no practical rudder or compass.  I bounced around from job to job, barely maintaining an existence, but I was maintaining.  I tried warehousing, carpet installation, swimming pool service, etc.  Jack of all trades at an early age, master of none.
My employment in swimming pool maintenance came to a screaming halt when I was driving Dad's '68 Mustang and someone pulled in front of me and stopped in the middle of an intersection. I went from 45 mph to zero in about 1.3 seconds. The impact screwed up my back and I was out of a job for the next nine months.
I was on unemployment for quite some time and barely making ends meet. Lost my apartment and my parents were kind enough to allow me to move back home during my recovery. 23 years old and no job and living off the government. Yes, I guess I was pretty much a snowflake back then. Maturity in later life enlightens one quite a bit.
Then I get a call one day from Dad.  He was now the Regional Manager for the company he started driving for in the '60's, Dart Transportation.  Turns out the economy was pretty much booming in 1980 and qualified truck drivers were in short supply.  Just about everyone with a Chauffeur's License (they didn't have Commercial Driver Licenses back then) had a job already and Dart was desperate for drivers.  The company had a strict rule about NOT hiring relatives, but the owner of Dart, a great person named Rod Dedeaux, allowed the rules to be bent for me to come on board as a 'casual' driver.  The definition of a casual driver is someone who works part-time and for a very limited time each month.  I pretty much worked full-time for nine months as a casual driver, which is a big no-no for a Union company.  As this was a huge favor to give me some kind of employment, I sure as hell wasn't going to push the issue.  I was back to paying bills.
What started as a brief employment history to pay for my motorcycle and insurance payments turned into a sixteen-year career with Dart Transportation alone. I went on to other companies after the company decided to go non-union and hired non-union labor, but it yet remains the best company I ever worked for…
I welcome you to peruse the site and I hope you find some enjoyment in my recollections. If not, I thank you for at least stopping by.
– Murph
August 2018